Depending on the selected delivery method, your recipient will be guided through a few simple steps:
Digital Delivery....Sends to the Recipient (by text or email)
They'll receive an email like the one below asking them to claim their gift card.

Click "Claim Card" and proceed along the path to a secure CLEAR gift card code. One stop along the way -- a required verification step.
Enter the correct answer, click "continue" and there you have it.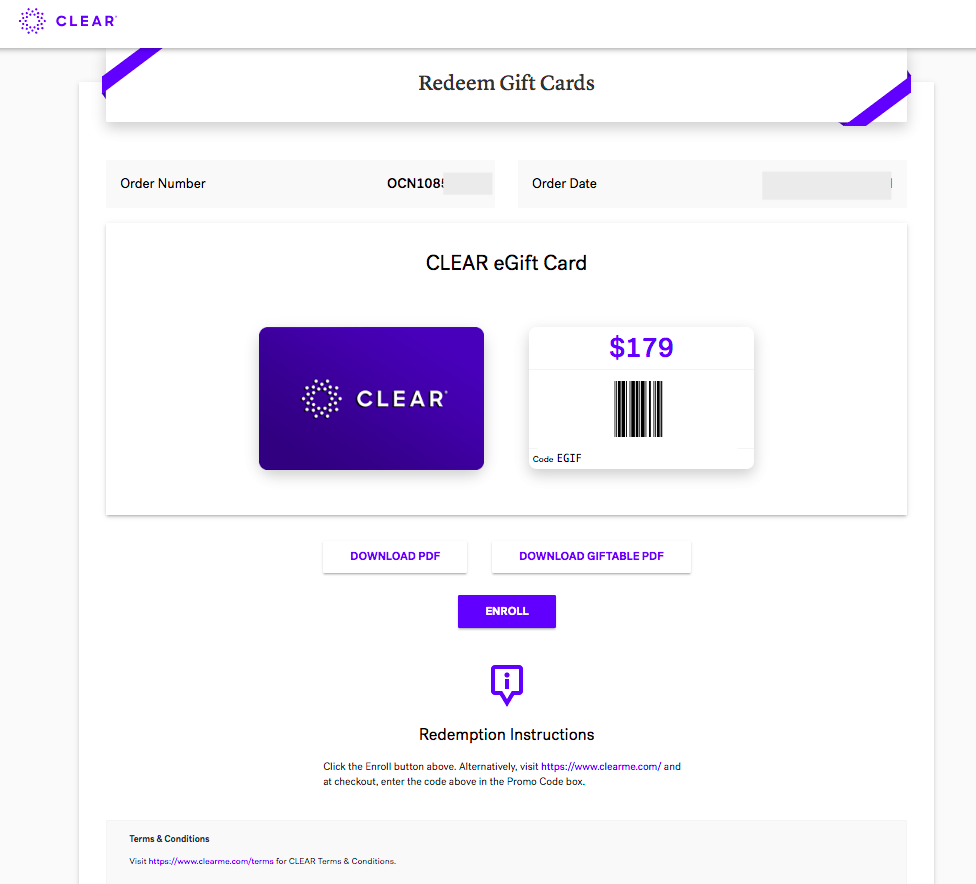 Print Delivery....Sends to the Purchaser
From the Order Confirmation Email, the Purchaser is directed to the "Redeem Gift Cards" page above, where the "Download" buttons generate a physical greeting card (and gift card code) for hand delivery. The giftable PDF looks like this: